WELCOME
Trailsplus is proud to host the annual Marysville Marathon Festival. The event has played an important part in the community's recovery from the tragic 2009 bushfires through financial donations and community involvement.
The event features running events of 4km, 10km, Half Marathon (21km), Marathon (42km) and Ultramarathon (50km) on scenic valley trails and forest tracks, passing sparkling rivers and waterfalls. Participants travel alongside the Steavenson River and Falls, take on beautiful forest trails and, for the longer distances, some challenging hills await with great rewards at the top. For those who enjoy a slower pace, walkers join in the shorter distances.
Competitors, volunteers and onlookers all have a great day out, supporting the community, encouraging others and experiencing the beauty of the location.
Thank you to all who have contributed to this very special event over the past 12 years.
PATRON'S MESSAGE – August 2022

Welcome to the 14th annual Marysville Marathon Festival, resuming our regular programming for your running pleasure and exertion. Spring is in the air, so put it into your legs and come on up, buds! Renew your love of our neck of the woods, or if you've never been come and see what you've been missing. By November the days will be pleasantly warm, or occasionally cool and wet, or rather hot. That's the beauty of Victoria. You'll have a friendly day out, exploring the country with views rewarding the hill climbs. Stay a night or two and enjoy our country hospitality and sights. Thank you for supporting our local businesses as they get back on track in 2022. Young and old, from near and far, bring your mates and have a crack.
Dr. Lachlan Fraser,
Race Patron
The Neil McKern Marathon
(1946 – 2014)
Dr. Neil McKern and his wife Carol lost their part-time home in Marysville in the 2009 fires, which they rebuilt in following years. They joined in the community recovery, and Neil was instrumental in establishing the inaugural Marysville Marathon Festival in 2009. He claimed to know a bit about running, having excelled at 2000 m events and was part of a 4 x 800 m team that set the Australian Open & National Record in 1971 in 7:31, with Neil running 1:55. Even more remarkable, in 1978 he came second in the Victorian Amateur Athletic Association Marathon Championships in a scorching 2hr 21min, averaging 3:22 per km! In 1979 at the Victorian Championships at Point Cook he not only ran the 1500 m in 3:50 but tore up the marathon track in 2hr 22min, just 8 minutes behind Robert De Castella.
Neil was an esteemed CSIRO scientist, accomplished musician and gardener, and most of all a loving family man. We are proud to remember him this year with the Neil McKern Marathon at Marysville.
Neil at his best in the 70's (above)
Planning first Marysville Marathon 2009 (right)
We acknowledge the traditional owners
Trailsplus acknowledges the traditional owners of the Taungurung country, whose land we visit and enjoy.  We respect their history, culture and traditions, and we pay respect to their elders – past, present and emerging.  The Taungurung were the first people of the rivers, valleys and mountains of the land we run on in the Marysville Marathon.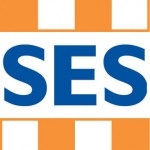 Please visit Foundation Murrindindi website and make a donation to support the Murrindindi communities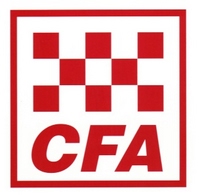 Please visit Foundation Murrindindi website and make a donation to support the Murrindindi communities