WELCOME
Trailsplus is proud to host the annual Marysville Marathon Festival. The event has played an important part in the community's recovery from the tragic 2009 bushfires through financial donations and community involvement.
The event features running events of 4km, 10km, Half Marathon (21km), Marathon (42km) and Ultramarathon (50km) on scenic valley trails and forest tracks, passing sparkling rivers and waterfalls. Participants travel alongside the Steavenson River and Falls, take on beautiful forest trails and, for the longer distances, some challenging hills await with great rewards at the top. For those who enjoy a slower pace, walkers join in the shorter distances.
Competitors, volunteers and onlookers all have a great day out, supporting the community, encouraging others and experiencing the beauty of the location.
Thank you to all who have contributed to this very special event over the past 12 years.
COVID NOTE:  If we are not able to hold the event on 7th November, the reserve date is 20th February 2022 (pending permit).
PATRON'S MESSAGE – June 2021
Sick of COVID-19? Hopefully not literally. Sick of lockdowns and 5 kilometre limits in the flatlands of Melbourne? Wanting to explore trails amongst verdant forests, rivers and splendid views, buoyed by enthusiastic volunteers? We've got another great day planned for 2021, with family entertainment for all at Gallipoli Park.
We've all put up with the trials of the pandemic, with losses incurred by many. The tourism industry has been hit particularly hard so come up and stay in your "backyard", our special part of Australia. Many thanks to those who participated in the Virtual Marysville Marathon 2020, to keep the event going since starting in 2009 after the devastating bushfires. The bush has regrown remarkably, as has the town, over the decade.
Come stretch your legs and make up for all the events missed since our near invisible foe emerged. We'd love to see you again.
Dr. Lachlan Fraser,
Race Patron
The Neil McKern Marathon
(1946 – 2014)
Dr. Neil McKern and his wife Carol lost their part-time home in Marysville in the 2009 fires, which they rebuilt in following years. They joined in the community recovery, and Neil was instrumental in establishing the inaugural Marysville Marathon Festival in 2009. He claimed to know a bit about running, having excelled at 2000 m events and was part of a 4 x 800 m team that set the Australian Open & National Record in 1971 in 7:31, with Neil running 1:55. Even more remarkable, in 1978 he came second in the Victorian Amateur Athletic Association Marathon Championships in a scorching 2hr 21min, averaging 3:22 per km! In 1979 at the Victorian Championships at Point Cook he not only ran the 1500 m in 3:50 but tore up the marathon track in 2hr 22min, just 8 minutes behind Robert De Castella.
Neil was an esteemed CSIRO scientist, accomplished musician and gardener, and most of all a loving family man. We are proud to remember him this year with the Neil McKern Marathon at Marysville.
Neil at his best in the 70's (above)
Planning first Marysville Marathon 2009 (right)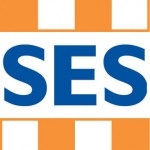 Please visit Foundation Murrindindi website and make a donation to support the Murrindindi communities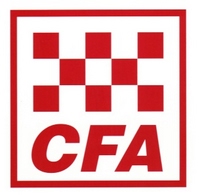 Please visit Foundation Murrindindi website and make a donation to support the Murrindindi communities